Waves Audio Revolutionizes Online Mastering with AI-Powered Excellence
Tune into the new era of music mastering with Waves Audio, a titan in the plugin domain. Presenting the groundbreaking Waves Online Mastering – an AI-driven online mastering marvel. Imagine the convenience of uploading your music and witnessing its transformation, all within your browser.
A Free Sneak-Peak! Waves doesn't just stop at offering a cutting-edge service. They gift you the reins, allowing you to adjust, modify and dictate the mastered output's tone, completely on the house! Only when you're captivated enough to export your track do the charges come into play. Preview, play and pay only when you're certain.
In a game-changing collaboration, Waves has partnered with the Grammy-nominated mastering guru, Piper Payne. Piper's audacious vision for Waves Online Mastering? A tool that doesn't just match but surpasses her own handcrafted mastering finesse. The advanced machine learning algorithm, inspired by Piper's techniques, underwent rigorous testing. The result? A quality so unparalleled that distinguishing between her manual and the AI's mastering became nearly impossible.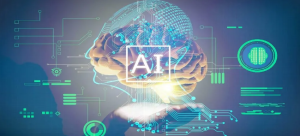 Master with a Reference but Waves takes it up another notch. Got a reference track in mind? Upload it and watch Waves' AI wizardry extract vital elements, molding your track to echo similar vibes. Once you're ecstatic with the master, seamlessly export it using the Waves' signature 'credits' system. And guess what? Prices kick off at a mere $6 for a single credit. If you're all in for a bulk deal, snatch up 60 credits at $180, effectively making it a steal at $3 per melody.
Experience Waves Online Mastering
While this tool isn't a fresh concept, with pioneers like LANDR making their debut back in 2014, the realm is ever-evolving. A surge of AI tools has flooded the market recently and here's a shocker – about 60% of modern musicians already harmonize with AI for their compositions. But Waves, with its state-of-the-art approach, promises to reshape this landscape.
Join the revolution!