After a hiatus of over four years, the renowned Berlin Atonal Festival is making a grand comeback. Marking the occasion, the festival is introducing complimentary workshops at Ohm on September 12 and 13. This initiative isn't just for those attending the festival but is open to all. Among the contributors, names like Mor Elian, Alexander Hacke, and Loop by Ableton stand out.
This grand endeavor is backed by notable entities: Hearing Berlin, Loop Session by Ableton, Orchestral Tools, Sennheiser-Neumann, and Your Mom's Agency. The core of these workshops revolves around the nuances of musical composition and the significance of hearing health and protection.
A notable highlight is an interactive workshop on September 12. Alexander Hacke from the pioneering band, Einstürzende Neubauten, will steer this session. Supported by Orchestral Tools, participants can dive deep into sound composition, drawing from Hacke's insights on sound layering and finding inspiration.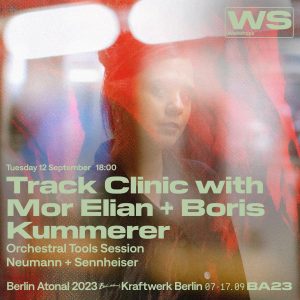 Another remarkable session involves Boris Kümmerer from Neumann and Mor Elian, a reputed DJ and producer. This duo aims to offer valuable feedback to budding artists on their musical compositions at the Atonal Track Clinic. Loop by Ableton has a special segment on September 13, shedding light on the importance of hearing health.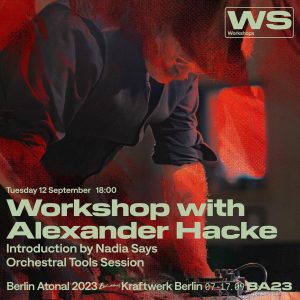 This session gains depth with contributions from Shapednoise and Perila, especially given Shapednoise's recent experience with hearing challenges. Additionally, Hearing Berlin offers a unique opportunity for attendees: pre-booked custom-made ear protection fitting, at special rates of €99 or €129. Nadia Says from Your Mom's Agency lauds this initiative, envisioning a future where such protective measures become commonplace in clubs and festivals.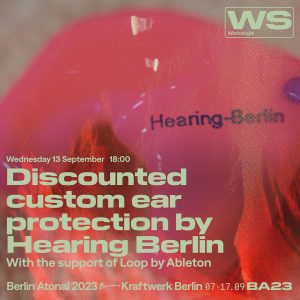 While all these workshops and sessions are free of charge, you can buy your pass for the festival here.
The buzz on Atonal is undeniable and the promises to be an enlightening experience for all attendees were declared.