The 2023 Billboard Music Awards are Bringing the Heat!
Mark your calendars, music lovers! Sunday, November 19th, is the date to remember. This year, the Billboard Music Awards are upping the ante, ensuring an unforgettable experience for fans worldwide. Teaming up in a ground-breaking alliance, the big show and Spotify introduce the 'Fans First' initiative – an electrifying collaboration designed to bring fans closer than ever to their most-loved artists. How cool? 🤘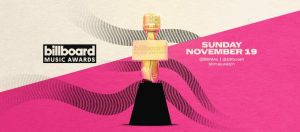 Bold. Innovative. Unmissable. This year, the Billboard Music Awards promise to be an out-of-this-world extravaganza. Not only will awards and performances be broadcast across the show and Billboard's social channels and on BBMAs.watch but they will also be held in glamorous global locations. Imagine jamming to your favorite tunes in the heart of a bustling city, during a sold-out concert or in an exclusive custom venue. Yep, it's all happening!
Non-Stop Musical Fiesta! The chart dominators, the tunes that had you on repeat, the artists you adore – they're all being celebrated in grand style. The show's not just about handing out trophies – it's a homage to music's incredible power to connect, uplift and inspire.
In a sensational move, Spotify and the Billboard Music Awards are recognizing the ultimate superfans. If you've had your headphones glued to your ears throughout the past year, you might just land the golden ticket. This ticket isn't just a pass, it's an entry to a magical musical realm. Get a chance to witness a dream-come-true performance, especially curated by the artist you adore.
The Buzz is Real! Tune into hours of captivating music, behind-the-scenes peeks, unparalleled performances and heartwarming celebrations of victories.
View this post on Instagram
It's more than an award show – it's an experience, a journey, a celebration like no other. Tune in on Sunday, November 19th and let the show sweep you away!  🎶🏆🌟