Black Music vibrant history of the UK's Black music scene with "The Record Store & Black Music, A UK History"
This initiative invites individuals with cherished memories of iconic UK record stores, a cornerstone of Black music culture, to contribute their personal stories.
Spearheaded by the dynamic 2Funky Arts team and bolstered by the generous support of the National Lottery, this project is an immersive exploration into the enduring legacy and worldwide impact of these musical sanctuaries, dating back to the 1950s. Enthusiasts and connoisseurs of Black music, including artists, DJs, store owners and patrons, are encouraged to share their experiences, photographs and memorabilia to enrich this historical tapestry.
This ambitious endeavor will culminate in a captivating documentary film, an informative website, a series of engaging podcasts and invaluable educational resources, all climaxing in a grand celebration during Black History Month 2024. "Our goal is to unearth and spotlight the hidden cultural treasures and legacies within our communities," proclaims Vijay Mistry, the visionary director of 2Funky Arts. "Your memories, whether they're about browsing vinyl, discovering groundbreaking artists, or reliving stories from relatives, are the heart of our narrative."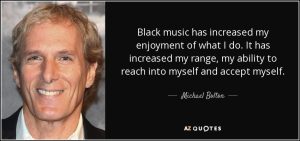 Vijay Mistry's journey in the music industry is itself a testament to the project's spirit. As the founder of 2Funky Records in Leicester (1997-2012) and later 2Funky Arts, he has been a pivotal figure in promoting and preserving the music of Black origin.
Interview sessions for this project will be held nationwide, with all travel expenses covered and refreshments provided. Participants will also receive due recognition for their contributions. To participate, reach out to:
For more details, visit www.legacyproject.online.
In related news, the influence of Black British music continues to resonate across the UK. Trevor Nelson's collaboration with Google and YouTube unveils a multimedia tribute to this rich musical heritage. Furthermore, the V&A East Museum is set to host a groundbreaking exhibition on the subject in 2025. The legacy of trailblazers like Sonny Roberts, the Jamaican producer and pioneer of the UK's first Black-owned recording studio, is also being celebrated, along with London's De Underground record store, a bastion of 'UK hardcore, jungle and drum & bass music'.
Discover more about the impact of Black-led music organizations on emerging talents here. 
View this post on Instagram