Carl Cox Takes the Digital Stage in Sensorium Galaxy's Intermundium: A Virtual Musical Odyssey
Renowned DJ Carl Cox has taken a groundbreaking leap into the digital realm with his latest venture, "Intermundium," a spectacular virtual set in the Sensorium Galaxy. This immersive performance, featuring Carl's digital twin, Coxy 2.0, debuted on October 27th, captivating a global audience in both 2D and VR formats.
A Million Eyes on a Futuristic Journey
Over one million viewers tuned in during the opening weekend to witness this 30-minute musical spectacle, a testament to Cox's enduring appeal and the growing fascination with virtual performances. "Intermundium" offers a journey through a realm that exists between dimensions, underscored by futuristic visuals and the PRISM world pulsating to Cox's beats.
Revolutionizing Music with Technology
Sensorium Galaxy's use of advanced technologies, including 2D streaming, VR-360 and full-fledged VR, set a new standard in virtual performances. Carl Cox shared his awe at the experience: "Watching Coxy 2.0, my avatar, react in real time to my music in this technologically advanced world was surreal. 'Intermundium' is more than a show; it's the fusion of virtual and physical realities."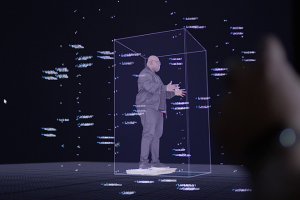 A Free Digital Experience for All
Sensorium Galaxy and Carl Cox made a bold decision to offer this innovative show for free, both in 2D and VR, inviting music lovers worldwide to join this trailblazing experience. Sasha Tityanko, Deputy CEO and Art Director at Sensorium, emphasized the limitless creative possibilities in this new digital era.
A Sneak Peek into the Metaverse
An exclusive industry preview in London, hosted by Cox's manager Alon Shulman, offered a first glimpse of Coxy 2.0 in action. Shulman highlighted Carl's role as a pioneer in the electronic music industry, continually pushing boundaries and making the impossible possible.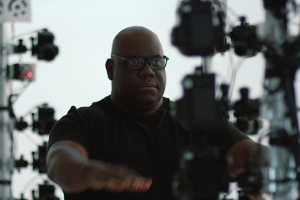 A No-Cost Gateway to Technological Marvel
By offering the "Intermundium" show for free, Sensorium Galaxy and Carl Cox opened a new door in the digital landscape, showcasing groundbreaking technology while making it accessible to all. Shulman reflected on the evolution of the music scene, from humble beginnings to this cutting-edge digital era.
Carl Cox: A Pioneer in Digital Dance Music Experience
Carl Cox continues to lead the way in redefining how we experience dance music and club culture. Explore behind-the-scenes images of "Intermundium" and experience Cox's full set with Sensorium Galaxy, where technology meets rhythm in a spectacular virtual world.