Canadian music sensation, Abel Tesfaye, popularly known as The Weeknd, made a significant announcement during his recent show at the PGE Narodowy in Warsaw, Poland. On the 9th of August, amidst introducing his latest song, 'Another One Of Me', he declared it to be his last collaboration ever, setting a singular exception: if Daft Punk decides to reunite.
Addressing his multitude of fans, he stated, "Tonight, I bring to you what's going to be my final collaborative effort in my entire career." He subsequently took to Instagram to further echo this sentiment, posting a snippet of the event with a compelling caption, "The last collab… unless Daft Punk decides to make a comeback."
The renowned electronic duo, Daft Punk, went public with their breakup in 2021. Thomas Bangalter, one half of this iconic pair, later spoke candidly about the separation in a conversation with BBC. Notably, by April, Bangalter had unveiled 'Mythologies', his debut solo venture post Daft Punk's curtain call. In related news, Tesfaye revealed that he is on the brink of completing his latest album.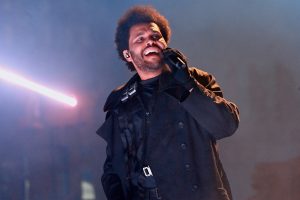 This upcoming release is the third installment of a trilogy, following the critically acclaimed 'After Hours' from 2020 and 2022's chart-topping 'Dawn FM'. Earlier this year, fans were treated to a video from a 'Dawn FM' single titled 'Is There Someone Else?', which marked one year since the album's successful debut.