"He was a man who changed our lives in so many ways. He gave proper meaning and message to our music."
Maxi Jazz, the artist best known as lead vocalist of English electronic music group Faithless, has died.
An official statement shared on social media today (24th December) confirmed that the musician, real name Maxwell Fraser, died "peacefully at his home in South London" on Friday night (23rd). He was 65.
The joint statement from Faithless' Sister Bliss and Rollo Armstrong, and Maxi Jazz's band The E-Type Boys, continued: "He was a man who changed our lives in so many ways. He gave proper meaning and a message to our music. He was also a lovely human being with time for everyone and a wisdom that was both profound and accessible.
"It was an honour and, of course, a true pleasure to work with him. He was a brilliant lyricist, DJ, Buddhist, a magnificent stage presence, car lover, endless talker, beautiful person, moral compass and genius. Rest in peace dearest Max."
Maxi Jazz was born in Brixton in 1957. He started out as a hip-hop DJ, founding the The Soul Food Cafe System in 1984 and broadcasting via the pirate radio station Reach FM. After meeting Rollo Armstrong in a studio, he formed Faithless in 1995 alongside Sister Bliss and Jamie Catto, who left the group in 1999.
Faithless released their debut album 'Reverence' in 1996, featuring the now iconic hit 'Insomnia', which demonstrated Maxi Jazz's distinctive spoken word delivery and poetic lyricism. The group's energetic live shows, which they toured extensively, were celebrated around the globe. Maxi Jazz's magnetic stage presence and powerful vocals propped by productions that combined elements of techno, trance and trip-hop, set them apart as one of the most striking live presences in dance music. A landmark performance was the group's legendary sunset slot at on Glastonbury's Pyramid stage in 2002.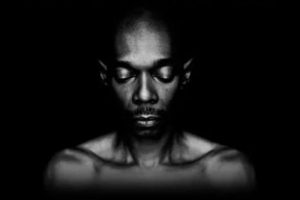 Singles from subsequent albums 'Sunday 8PM' and 'Outrospective' included 'God Is A DJ' and 'We Come 1', both of which, alongside 'Insomnia', charted highly and are regularly referenced as some of the most influential dance records ever released in the UK.