From Healing to Heaving Beats: Michael Bibi's Return to Ibiza's Solid Grooves! 
Ibiza's party scene witnessed a sensational twist on September 28th. In an unexpected turn of events, Michael Bibi, the dynamic DJ and music maestro, stormed the decks at DC-10, delivering his groundbreaking set since his cancer revelation.
It's been months since Bibi pressed pause on his electrifying performances, following his heart-wrenching cancer diagnosis in June. But like a phoenix, he rises, surprising fans and the world with his incredible resilience.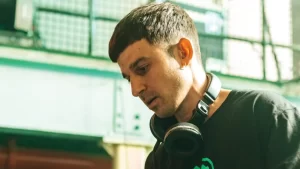 Fresh out of hospital after a challenging 100-day treatment journey for CNS lymphoma – a rare and daunting brain and spine cancer, Bibi is a living inspiration. Reflecting on his experience on Instagram, the producer shared "From days when walking seemed like climbing Everest, today I stride out with a triumphant grin. Yes, I'm weary, but my spirit is undiminished. The cancer battle isn't won yet, but for now, I'm seizing every joy-filled moment."
View this post on Instagram
Hinting at his surprise Ibiza appearance, Bibi dropped a tantalizing teaser on Instagram – a mesmerizing plane's wing soaring through the sky. His message on X (the platform we once called Twitter) was simple yet profound: "One life, live it."
one life, live it.

— Michael Bibi (@MichaelBibi1) September 28, 2023
A name synonymous with iconic beats and epic parties, Bibi isn't just the founder of the renowned Solid Grooves. His musical prowess spans collaborations with the likes of PAWSA, Dennis Cruz and many.
Get into the magic of Bibi's comeback set at DC-10. Footage streaming below! 🎶🔥
View this post on Instagram