Pascal Junior, one of the most influential DJs in Romania, delivered an electrifying performance on the Main stage of Neversea Festival 2023 back in June.
Known for his unique blend of Future Rave and Progressive House, Pascal Junior thrilled the crowd with a nostalgic touch of classic Trance, creating an unforgettable experience for festival-goers.The rising star first burst onto the international scene in 2017 with his chart-topping hit, "Holdin' On," which quickly gained recognition in over 10 countries and accumulated over 200 million streams. Since then, Pascal Junior's musical prowess and talent have continued to skyrocket, solidifying his position as one of the upcoming names in the DJ industry.
In 2019, Pascal Junior released his groundbreaking debut album, Infinity, which proved to be a massive success. With eight standout tracks that amassed over 10 million streams globally, the album further established his reputation in the electronic music world.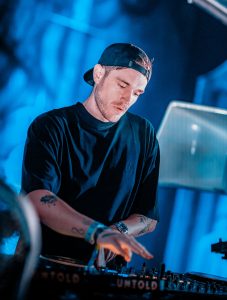 Having shared the stage with esteemed artists such as Armin van Buuren, David Guetta, Hardwell, Don Diablo, Afrojack, and Above & Beyond at prestigious events like Untold Festival and Neversea Festival, Pascal Junior continues to captivate audiences across the globe with his energetic performances and undeniable talent.
Pascal Junior's latest works have been published by record labels such as Selected., Ultra Music, Epic Tones, ChillYourMind, and Global Records, further cementing his status as an artist with immense potential and a bright future ahead.
With each performance, Pascal Junior leaves a lasting impression on fans and industry professionals alike. His ability to seamlessly fuse different genres and create an immersive experience has earned him a dedicated following and numerous accolades.
As Pascal Junior continues to push boundaries and redefine electronic music, fans eagerly await his next move and anticipate even more groundbreaking releases from him.