Pascal Junior has released a new remix of David Guetta's "You Can't Change Me." The original song is a collaboration between David Guetta and MORTEN, featuring vocals from Raye.
Pascal Junior's remix adds a new dimension to the song with its Deep House vibe, while retaining the original song's catchy hook. He does a great job of adding his own unique style to the song while still staying true to the original. Being no stranger to remixing popular songs; Pascal Junior previous credits include remixes of tracks by Dua Lipa, Mr.Probz, Avicii, and Post Malone.
The remix retains the original song's positive energy while adding Pascal Junior's own unique spin to it. If you're looking for a club-ready banger to add to your party playlist, look no further than Pascal Junior's remix of "You Can't Change Me."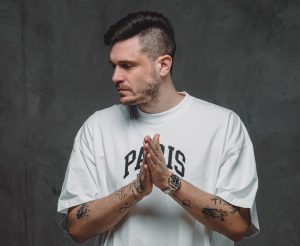 Pascal Junior is a Romanian DJ and producer who has been making a name for himself in the electronic dance music scene. His previous releases include "Holdin' On" and "Feelings," both of which have received critical acclaim. Pascal Junior's remix of "You Can't Change Me" is sure to cement his place as one of the top DJs in the world.
If you're a fan of David Guetta or Pascal Junior, or if you're just looking for a new remix to add to your playlist, be sure to check out Pascal Junior's latest work.