Sampling Evolution in the Modern Era: A Dive into the Sounds of Tomorrow
In the past three decades since MPCs graced our musical worlds, sampling has held the fort in the epicenter of musical creativity, paving the way for genres like hip-hop, breakbeat, house, jungle, and many more fragmented dance styles. But, with the swift march of technology, the analog roots of sampling have begun to dissipate. Chal Ravens raises a pertinent question: Where is the sampling culture heading next? This summer's hits echoed tunes of yesteryears, reminding us of Rick James groovy vibes, ATB's iconic notes, and the recurring Aqua flashbacks. With the repeated echoes of 'Barbie Girl' resonating in underground scenes, one might wonder: Is sampling saturation a reality? Hmmm.
This saturation hasn't gone unnoticed. Skee Mask notably critiqued the trend, pointing out DJs using nostalgic radio hits. Even artists who usually champion the raw essence of pop remixes are growing weary, like VTSS, who hesitated to embrace a techno remix of Gotye's renowned 'Somebody That I Used To Know'. Are we amidst a musical conundrum? Or is this intense flashback phase hinting at an imminent game-changing shift in the world of sampling? A practice that once reigned supreme, bridging extremes to mainstream charts, is now so entrenched that it's almost imperceptible.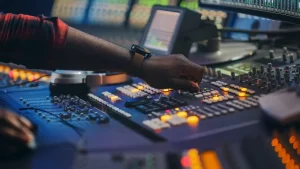 Music culture is dynamic, always has been. The digital age has turbocharged the art of sampling, reshaping debates around originality and rights, while genuine records are phasing out. Is it mere coincidence that this nostalgic binge aligns with the rise of artificial intelligence, where vast data pools convert copyrighted content into fodder and AI engines unearth unheard musical marvels? In our rapidly digitizing landscape, tracks are fragmenting, beckoning countless remix opportunities. Discussing this might seem like indulging in techno-optimism, but the ground reality is clear: cultural tectonics are shifting.
Hints of this metamorphosis are evident in dance music's recent mainstream magnetism. These crafty edits, tailor-made for social media shares, are dominating festival tracks. Take, for instance, the recurrent Aqua hits, spawning myriad renditions. This sampling fever extends to the top charts, featuring classics by legends like Tom Tom Club, Rick James, Grandmaster Flash and more. Sampling today isn't just about catchy beats but involves intricate compositions.
A pivotal reason for the massive wave of song interpolations is the rise of "song management" entities. As highlighted by Jayson Greene for Pitchfork, modern asset managers aren't just banking on artists, but the timeless appeal of iconic tracks. Firms like Hipgnosis are investing millions in legendary portfolios like James Brown and Prince, aiming to rejuvenate their timeless classics. For instance, reimagining Rick Astley's creations for contemporary artists like Yung Gravy. Greene likens the current trend in music to the cinematic realm, where beneath the glossy nostalgia lies the powerful machinery of corporate amalgamation.