Shazam's Latest Tune: 'Concerts' Feature Strikes a Chord with Music Seekers
The renowned music recognition app, Shazam, has orchestrated a harmonious revelation within its app, unveiling an exciting new hub designed to delight music aficionados with personalized live music events right in their neighborhood.
The star of the show is the 'Concerts' feature, a virtuoso that taps into users' Shazam history to orchestrate a symphony of curated event recommendations. Users are handed the conductor's baton to navigate, explore and fine-tune their concert quests by artist, date and location, all harmoniously packaged within a single app.
But that's not all in the grand performance. Shazam doesn't just stop at the discovery – it's an encore of functionality. Users can now save and revisit their favorite events with the added ability to set reminders for upcoming shows. The stage is set for notifications, too, ushering in exclusive content from artists post-performance. Think set lists, tour photos and so much more, all in a single app. Yay! 
In a crescendo of excitement, the Concerts feature also opens the doors to a world of exclusive content from handpicked artists. This backstage pass includes a treasure trove of offers like dazzling watch faces and downloadable wallpapers, behind-the-scenes videos, tour snapshots and set lists.
This latest release by Shazam is the grand finale, marking the pinnacle of a series of concert discovery features introduced this year. The spotlight first shone on concert discovery in March 2022, with Shazam harmonizing its efforts with the event recommendation platform, Bandsintown. For iOS users, the score reaches a new height with iOS 17, offering direct access to upcoming concerts, ticket details, venue information and more right from Spotlight Search.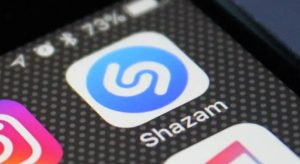 For those navigating with Maps, Shazam has curated a special treat in the form of Apple Music Guides. These guides offer a curated selection of live music venues, promising a global concert experience.
The audience in the Apple Music subscription circle won't miss a beat, thanks to the 'Set Lists' feature. This exclusive feature unlocks insights into major tours, allowing fans to not only listen to set lists but also gain behind-the-scenes production insights.
The Concerts feature has taken the stage on the iOS app, with Android users eagerly awaiting their cue for this update. With the unveiling of iOS 17, upcoming concerts will also take center stage in Spotlight Search.
And to top it all off, Shazam hit a remarkable milestone in August 2022, surpassing an astounding 70 billion song recognitions.
As the music continues to play, Shazam proves it's more than just a song identifier. In a nod to versatility, back in June, it waltzed into other apps, allowing users to identify songs on TikTok, Instagram, YouTube and beyond with the 'Auto Shazam' feature.
Not to forget, Shazam has been instrumental in helping Apple Music track songs in DJ mixes, ensuring that the rightful owners receive their just rewards.
So, go and enjoy the new goodies from the app, music seekers! 🎶🎶🎶