Spotify's Major Royalty Model Revamp Set for Q1 2024: What You Need to Know
In a groundbreaking move that's been eagerly anticipated, Spotify is gearing up for significant changes to its royalty payout model in the first quarter of 2024. The goal is to funnel a staggering $1 billion in royalty payments over the next five years to rightful artists and rightsholders, marking a substantial shift in the music industry landscape.
The app has engaged in extensive discussions with various music rightsholders to outline the blueprint for its new royalty model. These discussions have now confirmed that while retaining its pro-rata royalty system, known as 'Streamshare,' is planning to implement three pivotal changes to enhance the model.
In a move to address 3 key issues siphoning money away from working artists, Spotify is taking the following actions:
1) Introducing a Threshold for Minimum Streams
From Q1 2024, Spotify will require each track to reach a minimum number of annual streams before it starts generating royalties. While the exact number remains undisclosed, the objective is clear: to monetize tracks that currently earn less than five cents per month.
2) Financial Penalties for Distributors
Taking a robust stance against fraudulent activity. With advanced anti-fraud detection technology, Spotify aims to curb the practice of artificially boosting play-counts. In Q1 2024, Spotify plans to charge monetary penalties to distributors of tracks engaged in flagrant artificial streaming fraud. This proactive measure intends to deter bad actors and encourage legitimate streaming practices.
3) Minimum Length for 'Noise' Tracks
Recognizes the value of 'non-music noise content,' such as white noise or binaural beats. However, starting in 2024, Spotify will require these tracks to meet a minimum playtime threshold before generating royalties. Although the exact duration remains undisclosed, this change aims to reduce the proliferation of 31-second 'noise' tracks, ensuring fairer distribution of royalties to artists.
These bold steps by Spotify come in the wake of Deezer and Universal Music Group's "artist-centric" royalty model, which, while sharing some similarities, has its distinct features.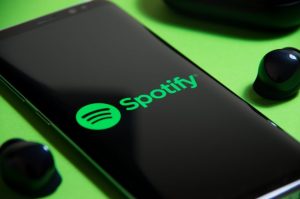 In conclusion, Spotify's forthcoming adjustments are poised to transform the music industry's royalty landscape. These strategic moves are designed to reassign $1 billion in royalties from fraudsters, micro-transactions and those manipulating the system toward "real working artists" over the next five years.
In response to inquiries about these developments, a Spotify spokesperson stated: "We're always evaluating how we can best serve artists and regularly discuss with partners ways to further platform integrity."
The music industry is on the verge of a profound transformation and these changes signal Spotify's commitment to a more equitable future for artists and rightsholders. 🎶😁