The Swedish House Mafia juggernaut rolls on and this time with a spicy twist from Mau P. Their newest banger, 'Ray Of Solar,' which debuted recently through Republic Records, now sports an infectious remix by Mau P. And it's not just another remix – it's a sound that gives off sizzling vibes.
Amidst a plethora of remixes, including stellar renditions by Alex Wann & Sasson and Anfisa Letyago, Mau P's version takes the cake. This Dutch maestro labels this collaboration as a "cosmic alignment." Imprinting his signature euphoric house beats, he brilliantly meshes with the track's deep-rooted orchestral vibes.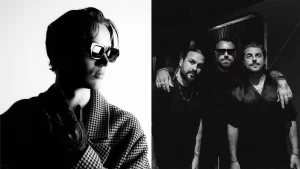 "The essence of music pulses in my veins, and Swedish House Mafia is the heartbeat. Their influence channeled my journey in music," exclaimed Mau P, expressing his reverence "Seems like I'm constantly living a dream, but this remix? It's on another level of surreal!" Steve Angello of Swedish House Mafia resonates the sentiment, stating "Mau P's on our radar and boy, we love his tunes. Thrilled to see his touch on our 'Ray Of Solar'. Tune in and get lost in the beats!"
This isn't Mau P's maiden voyage into remixes. He's reimagined hits like Calvin Harris and Ellie Goulding's 'Miracle' and Armand Van Helden's 'I Want Your Soul' with a trance-y touch. Not to forget, he's also sprinkled magic with his original track 'Metro,' in collaboration with Kevin de Vries, introduced by Afterlife Recordings this summer.
The visual treat for 'Ray Of Solar'? Well, Swedish House Mafia dropped a cinematic gem. Curated by the visionary Alexander Wessley, the band's creative maven, the video encapsulates a tale of contrasts – the eternal dance of light conquering the shadows.
Hit play on Mau P's 'Ray Of Solar' and let the groove take over. 😀