The Evolution of Techno: From Past to Present to Future
Let's go into the rhythm of the revolution with "How Techno Shapes the Future," the fresh and pulsating documentary that's generating waves across the electronic music landscape. Presented by Deutsche Welle, a renowned German state TV broadcaster, this captivating episode is the latest jewel in their 'Arts Unveiled' collection.
Narrated by the insightful journalist, Ute Pfeiffer, this 26-minute audiovisual treat delves deep into this music genre's metamorphosis. From its enigmatic roots as an underground sensation to its meteoric rise as a mainstream powerhouse, the film unravels the essence of the genre's "P.L.U.R." mantra – Peace, Love, Unity and Respect – questioning if this sentiment truly reverberates in today's techno world.
But what does the future of this music genre look like? The documentary paints a vivid picture by highlighting the digital age's impact on the genre. With platforms like TikTok being the new techno temples, the film contemplates the evolution of the genre's sound and aesthetics due to this social media surge.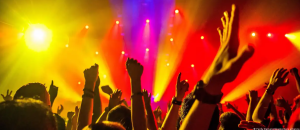 Tune into expert insights from this music genre titans such as Sven Väth, Stacey "Hotwaxx" Hale, Nur Jaber, TAAHLIAH, Luca Eck and Refuge Worldwide's maestro – Nicky Böhm. If you missed its initial broadcast, fret not – the electric vibes of this documentary are now streaming on Deutsche Welle's YouTube channel.
Fun fact: If you're curious about techno's global journey, check out Deutsche Welle's previous episode, "How Techno Was Born: From Detroit To Berlin." Discover how Detroit's maestros influenced Berlin's music mosaic post the iconic 1989 Berlin Wall fall.
Immerse yourself into the beats of the documentary. 🎵