Tresor Berlin's Pioneering Club Management Mentorship: Unlock Your Nightlife Dreams
Let's get into the pulsating heart of Berlin's nightlife scene! Tresor Berlin, a beacon in the global techno landscape, is launching an electrifying opportunity for six ambitious individuals. As part of the "Academy of Subcultural Understanding," this initiative is set to revitalize and redefine club culture.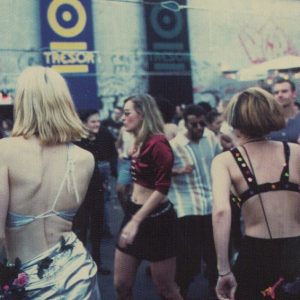 Embark on a Nightclub Odyssey in Spring 2024
Hosted at the iconic Kraftwerk Berlin, Tresor Berlin's dynamo Dimitri Hegemann, along with former booking wizard Diana Alagić and sociocultural maestro Martin Fuller, spearheads this 12-week odyssey. Spring 2024 will witness a fusion of theoretical insights and hands-on club management training.
A Multilingual Call to Young Visionaries
Are you a German and English-speaking trailblazer under 30? This is your clarion call! The Academy of Subcultural Understanding beckons you to apply by 20th November. Seize this rare chance to sculpt the future of club culture.
Martin Fuller's Vision: Clubs as Cultural Catalysts
Martin Fuller, a visionary at The Academy of Subcultural Understanding of Tresor Berlin envisions clubs as more than nocturnal havens. He sees them as cultural catalysts nurturing skills and knowledge, essential for those dreaming of running their own venue. "Our aim is to cultivate a vibrant club scene beyond the metropolitan glow, seeding it in smaller cities craving this cultural heartbeat." Fuller asserts.
More Than a Club: A Community Epicenter
Fuller emphasizes the socio-economic ripple effect of clubs. They are not just party hubs; they're community epicenters, retaining young talent in cities and fostering long-term economic and social prosperity.
How to Join the Nightlife Vanguard
Intrigued? Step into the future of club culture with The Academy of Subcultural Understanding. Visit their website for application details and become a part of something groundbreaking, here.
Relive the Legacy: Tresor at 30
For a taste of Tresor's transformative journey, revisit DJ Mag's feature on "Tresor at 30: The Evolution of a Berlin Techno Institution." Discover how this powerhouse shaped Berlin's techno scene and continues to inspire.
View this post on Instagram